​再現看不見的城市燈光設計 入選2019布拉格劇場設計四年展
創作過程「二創:設計思考和敘事」同時發表於 2019 PQ TALKS
Visualizing Invisible Cities
was selected for PQ 2019 Exhibition. 
The design process was shared at PQ Talk at the same time.

〈再現看不見的城市〉系列作品探討由文字呈現的故事如何啟發及轉換成不同形式的藝術創作,實驗作品包含節錄計畫、攝影計畫和裝置藝術計畫。節錄計畫把經典文學中母語/外語還有語言/非語言的概念轉化成現代的社交軟體圖文。攝影計畫受到小說中大量的文學對比法啟發,捕捉城市中實體與反光並存的視界。燈光裝置藝術持續發展二元性的概念,以反光物件為媒介,創造魔幻的光景。 

Visualizing Invisible Cities
, inspired by Italo Calvino's novel
Invisible Cities
, is a self-authored and self-produced thesis project. It investigates how content in stories arouses and translates into different forms including writing, photography, installation, and lighting design. This project is composed through a three-step development process including a quotation project, a photography project, and an installation project.
一、節錄計畫
節錄計畫從閲讀中英文的小說翻譯開始,深度了解故事內容和視覺意象如何用不同的語言呈現。這個計劃從小說看不見的城市中摘錄了12個句子或段落,用另一種角度來觀看這個作品,也同時在探索的過程中找尋自己的觀點。

Step 1: quotation project
The quotation project,
#invisiblecities #italocalvino #mandarin #quote
, started from reading both English and traditional Chinese translations of the book in order to approach the content and to observe how ideas are realized in different translations. The project extracted 12 quotes from
Invisible Cities
to see the content in another way and to find my own perspective of the work. 
二、攝影計畫
再現看不見的城市-台北 把書本中的二元性轉換成攝影的語言。這組照片捕捉了台北的浮光掠影,12張照片裡每一張都呈現實體與反光並存的視界。

Step 2: photography project
The photography project,
Visualizing Invisible Cities - Taipei
, translated the thematic idea of duality from the book format into photography format. The project of 12 photos captures ephemeral scenes combining sight and reflection in Taipei.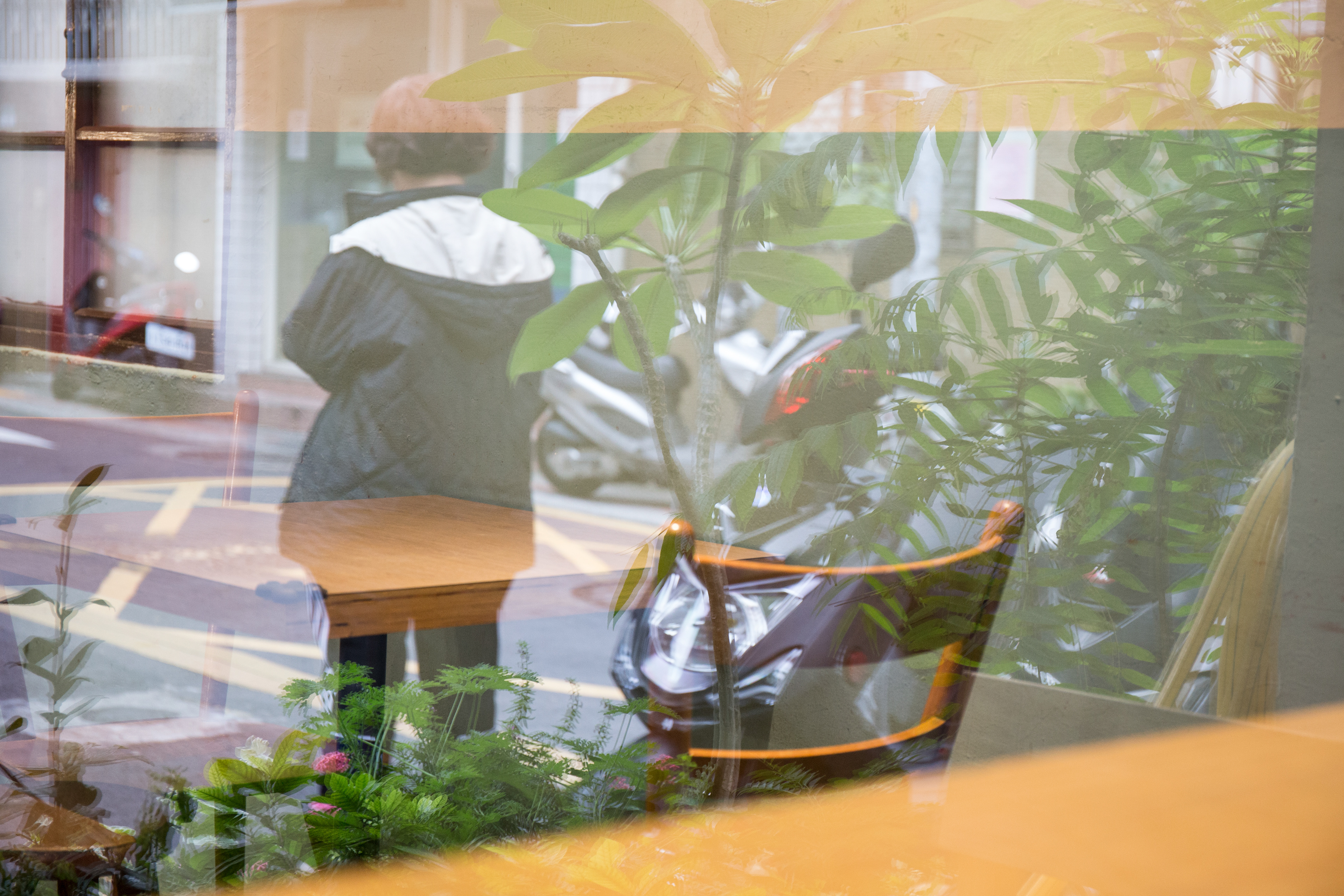 三、裝置藝術計畫
裝置藝術計劃試圖轉化看不見的城市的靈感啟發和卡爾維諾的寫作哲學,這個作品在展演空間中探索物件的反光性及物質性。
Step 3: installation project
The installation project, my thesis presentation, attempts to transform inspirations from
Invisible Cities
' writing method and Italo Calvino's philosophy of literature by exploring reflectivity and materiality in a designed installation space.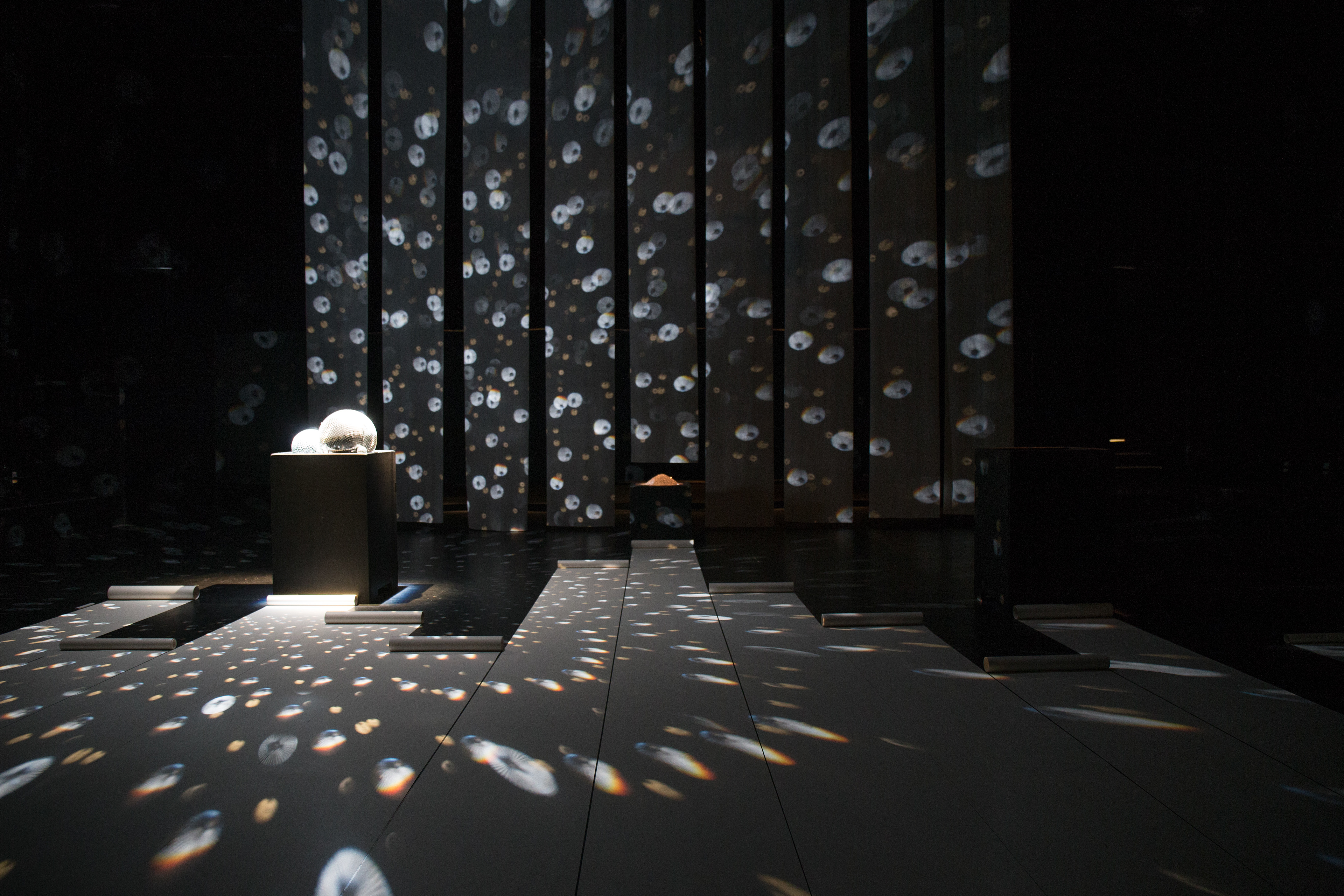 The real work consists not in its definitive form, but in the series of approximations made to attain it.
Italo Calvino

藝術家:鍾宜泰
攝影:鍾宜泰
展覽日期:2017年1月17日 到 20日
展覽地演:Oscar G. Brockett Theatre